From C.A.M. Report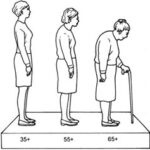 Researchers in Germany conducted the first study of this combination.
The aim was to see if the combination is more effective than glucosamine alone.
First, the details.
177 patients with moderate-to-severe hip or knee osteoarthritis (OA) were randomly assigned to a treatment for 26 weeks.

Group A: Glucosamine sulfate (1500 mg/day) + omega-3
polyunsaturated fatty acids eicosapentaenoic acid (EPA) and
docosahexaenoic acid (DHA)
Group B: Glucosamine sulfate alone

Neither the patients nor researchers knew the treatment given — double blind.
Evaluation was performed using the Western Ontario and McMaster Universities Arthrosis index (WOMAC) score.
And, the results.
Based on the criterion of at least a 20% reduction in the WOMAC
pain score there was no difference between treatments (92% Group A, 94%
Group B).
Based on the criterion of at least an 80% reduction in the WOMAC
pain score, glucosamine sulfate + omega-3 was significantly better than
glucosamine alone (44% Group A, 32% Group B).
OA symptoms of 1) morning stiffness, and 2) pain in hips and knees
at the end of the study were 49% vs 56% Group A, respectively; and 42%
vs 55% Group B).
Both treatments well tolerated over 26 weeks.
The bottom line?
There's support for each component individually. Now there's support for the combination, which should be followed by more research.